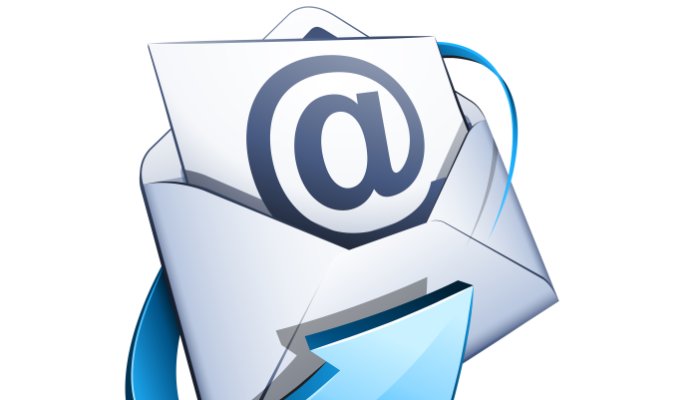 This post is adapted from a section of my book "Optimize your LinkedIn Profile for Business"
Bombarded by LinkedIn email updates?
If you have a lot of connections on LinkedIn or are a member of several groups, then you are, by default, likely to receive a large number of emails telling you about various updates. While this can be useful, you can end up receiving a lot of messages throughout the day.
The good news is that it is possible to alter the number and frequency of these emails so that you can significantly reduce the amount you are getting but still be kept up-to-date with regular summaries.
Different types of email updates
Broadly, the types of email updates you can receive from LinkedIn fall into the following categories:
Messages from other members – invitations, messages, and other communication from LinkedIn members
Updates & News – Summaries of what is happening in your network and topics you are following
Group Updates – Summaries of what is happening in your groups
Notifications – Likes, comments and other responses to your activity
Messages from LinkedIn
For each of these categories, it is possible to change individual settings which determine what you get emailed. Typically each of these settings involve setting:
Individual email resulting in one email each time an update is available
Weekly Digest Email resulting in a consolidated email of updates each week
No Email resulting in no email update being sent out for those particular actions.
In the sections that follow, I will give my recommendations and explain the implications of each. However, you will need to decide which frequency setting is most appropriate which will depend on how you plan to use LinkedIn.
Changing Email Frequency Settings
To access the settings, you need to click on your photo in the top right of your LinkedIn homepage, select Privacy & Settings, select the Communicationstab on the bottom left and then select Set the frequency of emails link.
This will take you to the following screen:
Messages from other members
Clicking on the pencil icon next to Messages from other members will bring you to this screen:
The different actions from other LinkedIn members that can trigger an email alert are:
Invitation to connect – when another member requests to add you to their network
Invitation to join groups – when another member asks you to be a member of a group they have set up
Messages from connections – when a connection in your network sends you a message from within LinkedIn
Inmails, introductions and Open Profile messages – when other members that you are not connected to send you a message (via Inmails or because you are on Open Networker who permits anybody to send you a message) or when a 1st line connection sends you an introduction to somebody in their network (usually because they have been asked to by somebody wanting an introduction)
New connection suggestions – when a 1st line connection sends you a suggestion regarding somebody they believe you know or may be interested in connecting to
Profiles sent to you – when a 1st line connection forwards you somebody else's profile because they believe it may be of interest to you
Job suggestions from connections – when a 1st line connection suggests a job that you might be interested in
The dropdown allows you to select the following options:
Individual Email – You will receive an email each time another LinkedIn member performs one of the actions
Weekly Digest Email – You will receive a consolidated summary email of all of the actions from members
No Email – you will not receive any emails from LinkedIn notifying you that members have performed one of the actions described
If you rely on LinkedIn for your job – for example if you are a recruiter wanting to find candidates or are in sales wanting to connect with prospects – then I would recommend that you select the Individual Email so that you can keep on top of the actions from everyone in your network. If you are not a heavy user of LinkedIn but are still interested in receiving periodic updates from your network, then you should select the Weekly Digest Email. If you have no interest in seeing updates from your network, or would prefer to log into LinkedIn directly to keep on top of them, then the No Email option is the best to choose.
Updates and news
It is possible to change the summaries that LinkedIn sends you. These are general network updates, LinkedIn Pulse (LinkedIn's news service based on people that you follow), and activity that you have missed because you did not log onto LinkedIn for several days. Unless you have a specific requirement to increase the frequency of these types of messages (as described above), I would recommend leaving them at their default settings as shown below. Otherwise, you will be swamped with emails informing you about lots of little updates.
Group digests
In this box, you can change the frequency of email updates for each group that you are subscribed to.
Notifications
The screenshot allows you to control how often you receive email updates based on various responses to your activity on LinkedIn.
Notifications summary – a summary of all responses to your activities on LinkedIn
Comments on your posts – a list of comments to messages you posted on LinkedIn
Accepted invitations – a message to inform you when an invitation to connect has been accepted by the receiver
Endorsements – email notification when you have been recognised by one of your 1st level connections for a particular skill
Contact join notification – an email when you get a response from somebody when you have suggested that they join LinkedIn
Mentions – an email when somebody else tags you in one of their posts
I consider these updates to be important because they are as a direct result of something I have done – for example, responses to posts I have made or responses to different types of messages I have sent. For this reason, I like to keep them set to Individual Email so that I receive a response as soon as somebody acts on something I have initiated.
Messages from LinkedIn
The dropdowns in the screenshot below allow you to change the frequency you receive emails from LinkedIn on various insights and suggestions. I recommend leaving these enabled as they provide useful and up-to-date information about changes and additional features that LinkedIn have implemented.
Controlling what your receive from others
The push notification settings allow you to control at a granular level the messages you want to receive both from other members directly and as a result of actions that others have performed related to you – for example, when they respond to something you have posted. These settings are useful if you feel you get too many messages and want to control the types of message you receive.
If you want to receive notifications when other users invite you to connect or send you general messages then you should select these options as shown below. Personally I don't see any reason to disable these as it is highly likely that you will want to be informed when people communicate with you so you can respond accordingly.
The Notifications settings shown below all concern activities associated with you. If you are wanting to proactively interact with others on LinkedIn and know whether they like what you are saying or have something else to add to a discussion you are part of, then it is a good idea to keep these options enabled. If, on the other hand, you are not interested in knowing how others are interacting with your comments you can turn these off. Of course, you could be selective and turn some off and some on. Again, personally I keep all of these enabled as part of the reason for me being on LinkedIn is to interact with people in my network.
Set the types of messages you want to receive from other LinkedIn members
You can control exactly what kind of messages you want to receive from other LinkedIn members as shown below. The first thing to do is to set the types of message you want to receive:
Introductions – You will receive an Introductions message when somebody you know wants to connect you to somebody in their network. This is usually because the person you are being introduced to has requested it of a mutual connection.
InMails – These allow anybody on LinkedIn to send you a message. To prevent users from spamming, LinkedIn limits the number of InMail messages that each user can send per week and also runs a points system where receivers can 'rate' InMails received based on relevance to them. If you receive an InMail from somebody you don't know, then you will be able to judge how reliable their InMails are by looking at their current rating. If you are familiar with eBay seller ratings, then the InMails rating system will make sense to you as it is a similar concept. I suggest that you keep the recommended setting and allow others to send you Introductions and InMailas you never know when somebody may want to contact you with an interesting proposal.
When any LinkedIn member who is not in your network sends you an unsolicited message, they will only be able to choose from the categories that you have selected under Opportunities in the screenshot below. In theory, members could still send you a message about something in one of the categories you are not interested in, but hopefully most users will respect your wishes and only send you a message regarding things you want to be contacted about.
The free text box is a very useful place to tell people why you would want them to connect with you. If, for example, you are looking for a particular type of customer or are looking for a new job – tell your reader! However, remember that LinkedIn is a public forum and so explicitly asking for people to contact you about new job opportunities may not go down too well with your current employer! The examples that are given by clicking See examples provide a good framework to get you started, but certainly don't feel that you have to limit yourself to these. You should be as specific as you can to help others understand what you are looking for or what you can provide.
Although they can be found in other places on your LinkedIn profile, it is a good idea to include your telephone number, mobile number and email address if you are comfortable sharing them with your network. People who are interested in what you have written are more likely to contact you if your contact details are easy to find. By putting them in as many sensible places as possible, you are increasing your chances of being contacted.
Set who can send you connection invitations
If you want to limit your LinkedIn network to those people that you know well then you should select one of the bottom two options shown above. This will result in others only being able to invite you to connect with them if they have your email address or if you have added them into your Imported Contacts list to clearly indicate that you know them. Unless you have a specific reason for not wanting to receive invitations to connect from anyone on LinkedIn then I would keep the recommended option selected. I cannot think of any scenario where you would select anything other than the recommended Anyone on LinkedIn as you can always ignore or decline an invitation to connect if you do receive a connection request from somebody you don't want to be associated with. You never know when somebody who could be interesting to work with may want to try and connect to you – especially if you have set up an interesting profile!
* * * * * * * * * * * * * * * * * * * * *
This post is adapted from a section of my book